Kollisionen
ANESTIS LOGOTHETIS KOLLISIONEN. SYMPHONY ORCHESTRA OF BULGARIA CONDUCTED BY ALKIS PANAYOTOPOULOS
Kulmination (1962)
The New Music Ensemble.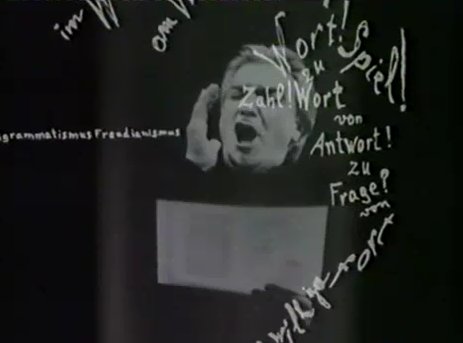 erSCHATUTE_KLANGE
A Video on putting across score reading regarding the graphic notaion of Anesis Logothetis. A film by Julia Logothetis, kindly supported by "Kunsthistorisches Museum Wien".
Fantasmata (1960)
Fantasmata composed in 1960 & realised at Institut für Elektroakustik der Musikhochschule Wien in 1961.
Odyssee-Part 1
Inszenierung von "Odysse" von Anestis Logothetis aus der Tonhalle Düseldorf 2010.
Odyssee-Part 2
Anastasis Part 1
Anastasis Part 1 - TV performance 1971 with Claudia Brodzinska-Behrend and Siegfried Behrend.
Anastasis Part 2
Sisys Fuß - Revisited 2010
Written & Directed by Klaus Karlbauer/ Starring Rosivita/ Narrator: Stathis Logothetis/ Music: Anestis Logothetis, Walter Haberl, Klaus Karlbauer/ Camera: Gerald Liegel/ Edited by Klaus Karlbauer, Ulrich Kaufmann/ Produced by Karlbauer Multimediaproduktionen© 1996/2010
Get the Flash Player to view this page properly.
Kulmination II - Aaron Cassidy 2003