TRIBUTE TO ANESTIS LOGOTHETIS ON 8 & 9 JUNE 2012
with the support of the Austrian Embassy in Athens and the European Project MINSTREL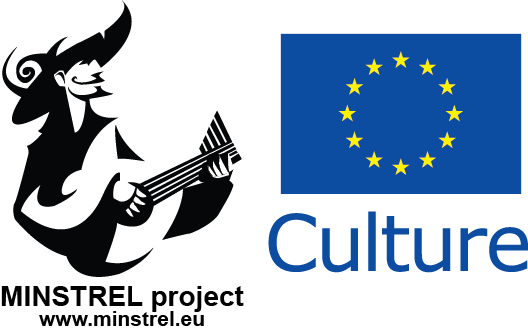 The Onassis Cultural Centre in collaboration with Music Department, University of Athens and the Institute for Research on Music & Acoustics (IEMA) are organizing a tribute to the composer Anestis Logothetis.
Anestis Logothetis is one of the leading pioneers of 20th century composition. His graphic notation system, developed around 1958, is a milestone in the evolution of musical notation. Logothetis employs this system to different ways of imprinting the contemporary sound on the score in order to express the sense of space in musical notation and redefine the roles of the composer, the performer and the audience, during the composition and performance of a piece.
Logothetis' graphic scores reveal his special aesthetic. His graphic notation system "requires" and ensures the polymorphism of his music. His ideology and way of thinking animates the improvisation and the freedom of the musician during the performance.
The tribute to Anestis Logothetis will take place at the Onassis Cultural Centre (Information and map) on 8 & 9 June 2012 and will include:
Conference with keynote speeches, academic papers and round table discussions
Concerts with works of Logothetis in conventional and graphic score as well as electroacoustic music
During the Tribute ther is live streaming of the events here:http://live.grnet.gr/sgt/light.html
Organizing Committee of the event
Christos Carras
Coordination, Executive Director, Onassis Cultural Centre, Athens
Julia Logothetis
Artist, Vienna, Austria
Anastasia Georgaki
Assistant Professor, Music Department, University of Athens, Greece
Kostas Moschos
Institute of Research in Music and Acoustics (IEMA)
Katrin Zenz
Assistant Professor, Music Department, University of Macedonia, Thessaloniki, Greece
Yannis Samprovalakis
Hellenic Music Centre & Music Department, University of Athens, Greece
Maria-Dimitra Baveli
Ph.D. candidate, Music Department, University of Athens, Greece
The two-day tribute to Anestis Logothetis was broadcasted live through http://live.grnet.gr/sgt/ with the support of the Onassis Cultural Center and the Greek Research & Technology Network.
With the kind support of ARKTOS
Broadcast ID: Live, Streaming Coordinator, Petros Stergiopoulos
Audiovisual and streaming supervisor: Fotis Moschos
Recording &Sound Engineer: Kostas Katsantonis
Streaming content was protected by copyright
The organizing committee wishes to thank Mr. Konstantinos Apollonios IT manager of the Onassis CulturalCenter and his team for their support,
Dr. Pantelis Balaouras of the Athens University Network Operations Center
and Mr. Giorgos Frangos for their pre-webcast support.